Home
Discover the
power

of Intelligent Search
Proxzar search products understand the intent in the user query to provide relevant answers instantly
Ecommerce Search (B2B)
As a large manufacturer or distributor, transform your business's Ecommerce portal to provide a 360o view of your products or services from pre-sales to post-sales.

Our Ecommerce Search (B2B) product helps in answering customer queries ranging from Online product catalog search in pre-sales to Product reviews/support in post-sales.
Ecommerce Search (B2C)
As a small/medium manufacturer or distributor who use Ecommerce platforms like Shopify, WooCommerce, Adobe Commerce (Magento2), ndhgo etc., increase conversions using AI powered search.

Our Ecommerce Search (B2C) product helps in a quick integration with the leading Ecommerce platforms using plugins.
FAQs Search
FAQs on most of the websites today are manually created. And, there are less FAQs than required. It limits quick access to some important information about other products or services.

Our FAQs Search product helps in addressing this problem by automatically generating FAQs from your content - in addition to enabling intelligent search of FAQs.
Domain Specific Search
Organizations dealing with information about specialty products or services - like Pharma R&D or Insurance or Brokerage firms etc., have problems in getting relevant results from a generic web-wide search.

Our Domain Specific Search product can be used to address such problems.
Enterprise Semantic Search
Semantic search looks at the meaning of each word in the query to understand the intent and thereafter, provide most relevant answers.

Our Enterprise Semantic Search product goes deep within the existing knowledge articles, documents etc. of the business organization and returns up to 3 best/relevant answers to user queries - apart from providing links to these articles or documents.
Insurance Policy Recommender
From our field study, it was found that Insurance agents attrition rate is above 70% after 13th month persistency. Also, inactive agents in any Insurance provider's branch is more than 40%.

Our Policy Recommender (Insurance) product addresses the problems with attrition/inactive agents.
Sign-up for a free consultation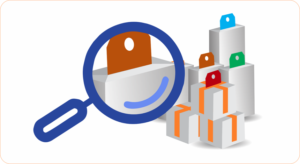 E-commerce
This article talks about the projected growth of e-commerce, importance of site search in e-commerce, problems in keyword-based search implementations and how AI search can address these problems.
Read More »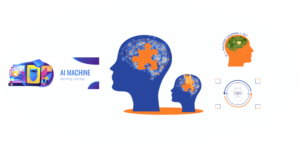 Artificial Intelligence
This article is a narration of co-creating an AI product with a domain expert…During our discussions, he felt a need for building a platform to engage: a) potential, b) existing and c) past students towards life-long sharing of knowledge and skills. And, he asked me, if AI could be of any help in building such a platform together…
Read More »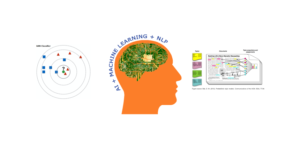 Artificial Intelligence
This article might be more meaningful to product leaders working in organizations that have implemented a structured process of innovation (NPD) in some format – like a Stage/Gate or a process that captures ideas from employees and channels them through a structured process for evaluation/monitoring.
Read More »