3 Use Cases Of Artificial Intelligence For Enhanced Customer Experience
Customer Engagement is the key to a brand's success and can be only achieved when brands understand the customer needs, interests and respond to them in real-time through right resources and using right technology.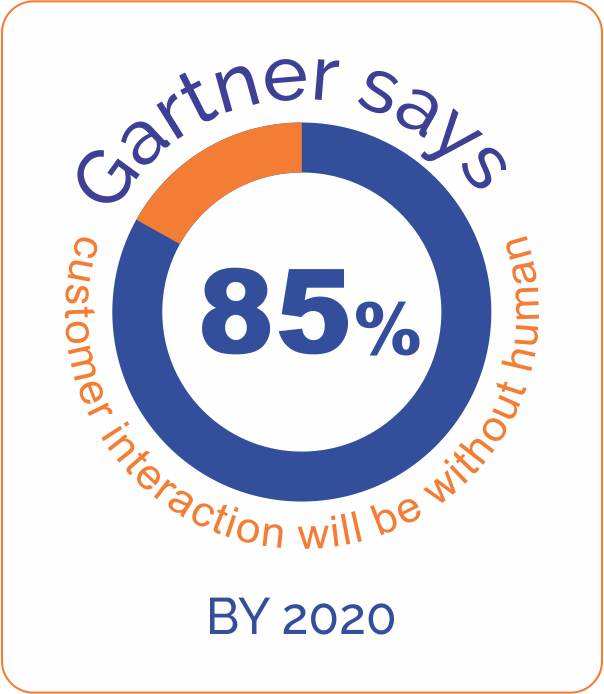 Artificial Intelligence has changed the way brands interact with their customers. Digital experience facilitated by Artificial Intelligence allows customers to be present everywhere in this omni-channel world.
In 2011, during the Gartner Customer 360 Summit, it was predicted that, "By 2020, customers will manage 85% of their relationship with the enterprise without interacting with a human."
The prediction has come true and Artificial Intelligence (AI) is changing the game as it offers intelligent, personalised, real-time and assured customer experience.
In this blog post we shall explore 3 Use Cases Of Artificial Intelligence For Enhanced Customer Experience:
Making it Personal
Earlier marketers used to divide customers on a broad scale, but today customers are segregated – based on their interests, which means every customer is treated individually and are offered with services accordingly.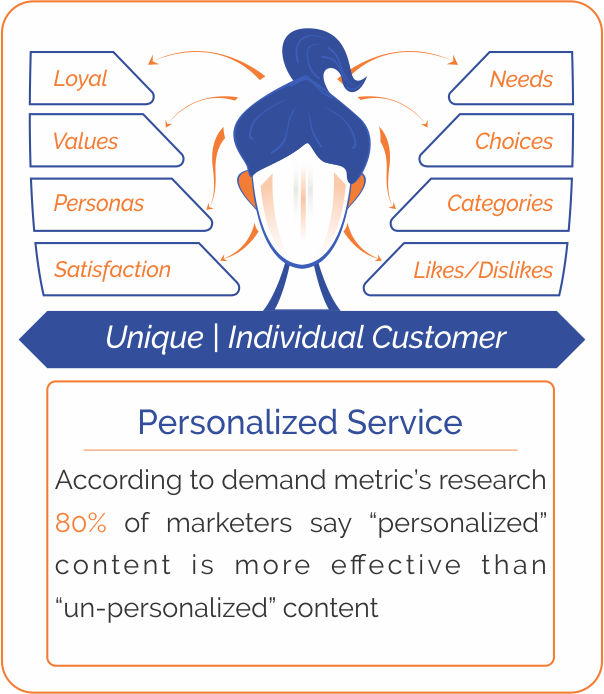 AI helps in segregating the customers by using the historical data like product choices, click-through rates, engagement on website, search patterns, purchase history and more. This segregated information helps in creating customer profiles or personas that allow marketers to create customer wants even before they know it.
AI helps in creating dynamic content and influencing customers through real-time promotions and messages that helps in interacting with customers when they visit the site. The responses change as the customer further interacts and changes his/her preferences.
Personalization can be done at scale using AI by humanizing automated customer interactions through:
Natural Language Interfaces (NLIs) that are built using Natural Language Processing (NLP) technology
Voice enabled searches/interactions
Chatbots that are accessible to provide responses 24/7
Use of Textual analysis to understand customer moods
Example: Domino's Chatbot allows you to order Pizza by just typing "pizza" in the Facebook Messenger, and with the help of Amazon Alexa you can even track your order.
In-depth Customer Insights
Customer data is huge and if not utilised in a proper way can make you lose one of your customers. Marketers are trying to connect all the customer touch-points through AI.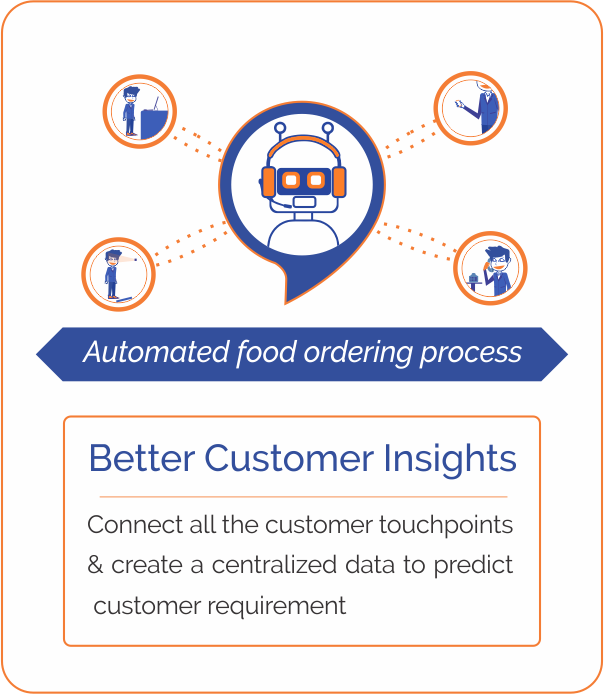 This is what is being touted as Omnichannel experience, which can be provided by AI using natural language interfaces that can be deployed across multiple channels. Data unification helps in automatically delivering better & relevant customer experiences. AI helps in centralizing the entire customer data and creates a holistic picture of the customer as an unique individual. AI will play a major role in retaining customers and will allow marketers to share more relevant content based on previous interactions. Happy customers are those who get what they want at the right time and if a marketer is able to facilitate this, then most possibly, they have gained a loyal customer.
Example: In 2016, KFC collaborated with Baidu (a Chinese search engine) to start a restaurant that uses AI-based facial recognition and creates a menu based on customer requirements. The software tries to collect customer information based on gender, facial expressions & features. It also collects previous menu orders placed by the customer and displays when the same customer arrives in.
Artificial Intelligence for end-to-end Customer Service
It seems that most of the customers prefer personalized services in each step of their buying process and are willing to pay a premium to receive flawless personalized service.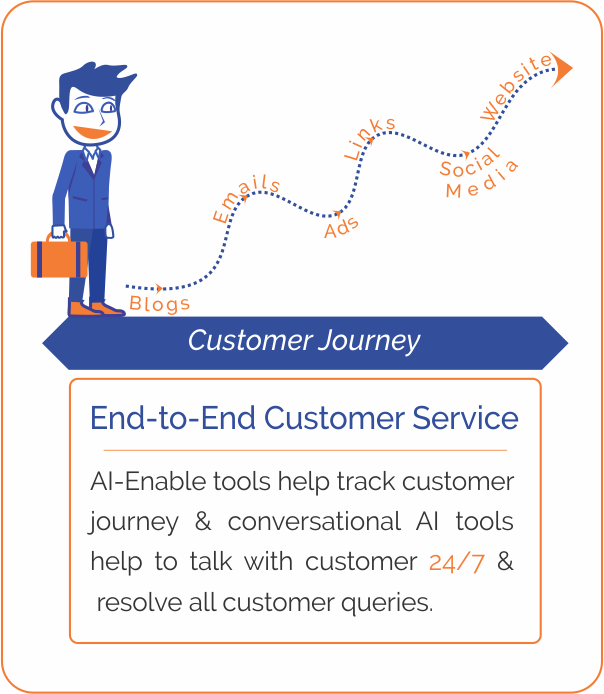 Applications that implement Natural Language Interface like Conversational bots or Virtual Assistants offer human like customer service 24/7 across multiple channels through both text and voice. AI-enabled tools track customer journeys and save the data, thereby allowing better conversations by helping in addressing most of the customer queries. Further, Affective Computing or Emotion AI allows machines to recognize human emotions and expressions and respond through text or voice.
Example: One of the leading credit card issuers in China, China Merchant Bank handles around 2 million customer inquiries daily through its AI-based bot powered by WeChat Messenger. As the questions are mostly related to payments or card issues, AI-based automated responses prove to be a cost-effective method. Bank of America uses Erica – an AI-based virtual assistant alongwith their mobile app to facilitate ease of access to their financial services.
As mentioned above in few of the many possible use cases, Artificial Intelligence offers high-end customer experience and ease of services that are more personalized and customer centric. All Customers are not same and treating them individually as a unique customer is necessary. Implementing AI in your existing business process could help in building experiences that are unique to a customer. This facilitates an enhanced customer experience which could bring more number of loyal customers to the business. By using AI-enabled Data Analytics, marketers can create buyer personas that would further help in predicting individual customer preferences.
Humanizing automation, personalizing & customizing would be the essential parts of providing enhanced customer experiences.