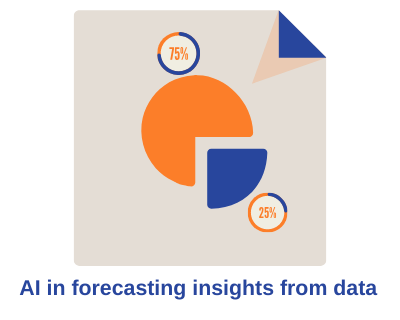 Technology keeps us inspiring every day by adding convenience to our lives. Digital platforms have changed the buying scenario where customers focus on more personalized, seamless experiences with quick responses and 24/7 interaction. Today machines, mobile apps, software and several algorithms understand what we speak and respond in the same language. These machines can even understand human emotions and provide solutions to various issues. All thanks to Artificial Intelligence (AI), machines can analyze and interpret extensive amount of data within seconds and predict future prospects.
Data Analytics & Intelligence are enhancing several business processes and promoting more customized experiences to the customers. AI eases human efforts and surpasses the human ability to do certain tasks working on complex functions enabling automation across business areas.
Need for Omni-channel in eCommerce:
Omni-channel is a term widely used in eCommerce today as they want to create more streamlined and connected buying experiences across both offline and online channels. The Omni-channel approach allows businesses to empower sales practices by offering more flexibility to customers so that they can engage with the brand according to their preferences. The role of Omni-channel approach is to provide a seamless experience across various channels thereby reducing time on routine tasks.
Some reasons why businesses are choosing Omni-channel approach:
Today's customers expect a flawless experience across all channels

Businesses believe that an Omni-channel approach will help them in uplifting customer satisfaction levels

Helps in gaining competitive edge over other businesses

Offers improved inventory planning
The future of eCommerce depends upon technology driven intelligent processes where AI plays a vital role in making them smart, super-fast, and personalized. The objective of Artificial Intelligence-based systems is to create machines which have both reason and problem-solving skills. AI can efficiently support right decision-making, empower and maneuver sales representatives. Now they know what, when and how to sell. Significantly, sales solutions that make use of AI implement problem-solving techniques and knowledge growth on a scale difficult by humans.
Customers have more power today, and they are the ones who rule the market. Businesses need to customize their products/services according to the customers. Brands need to be up-to-date with the latest trends and equipped with latest AI-driven platforms to make their selling faster, personalized, and on time. AI is here to transform the eCommerce industry with better process automation, enhanced customer engagement, assist in designing new revenue models and anticipate customer needs by using real-time data. AI-based sales solutions aren't the future but present! Achieve better results with AI-driven platforms.