Many people imagine AI as robots, devices and machines that work automatically. It's been a while that AI has become a part of our daily lives, and its use has become evident. A research by MarketsandMarkets predicts that the Artificial Intelligence market that was valued around $21.45 billion in 2018 is now about to grow by $190.61 billion by 2025 with a CAGR of 36.62%. It also predicted that big data, virtual assistants and cloud-based applications and services would be the primary drivers of the AI market.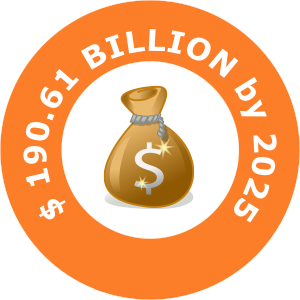 When we see this kind of increase in the use of AI applications and services, there arises a question of security. Today a consumer gets what he/she wants at lightning speed, and digitization has made everything come to his doorstep. Businesses are moving towards offering services and products that are fast-paced, automatic and can learn on their own. Last few years, we have observed several data breaches, identity thefts, and loss of money that has affected both individuals and businesses equally. Cyberattacks have been ever-increasing, and companies are trying their best to safeguard data in every single way possible.
In a study, Gartner predicted USD 137.4 billion was spent on information security in 2019, which is expected to increase to USD 175.5 billion by 2023 focusing on areas like cloud security, data security and infrastructure protection.
Use of AI to enhance online security:

AI has already automated and simplified processes like inventory management, supply chain and customer services and now it allows companies to dig deeper and perform more consistent investigations relating to security, thus, empowering analysts to make data-driven decisions. AI helps in streamlining and prioritizing data alert investigations and makes it more manageable. Majority companies today have adopted AI integrated tools and systems to enhance online security, but still, data breaches and security threats can't be avoided fully. AI is in the developing stage, and several companies are trying to create more secured network and systems to protect data.