As part of my research to understand the advances being made in AI / NLP technology, I read the excellent article titled 'The 7 NLP Techniques That Will Change How You Communicate in the Future' by James Le that was published online here. James vividly explains these techniques in detail – which makes it an excellent read for anyone who is interested in NLP. In this article, I attempted to put my own understanding of these advances in NLP technology.
Adoption of virtual assistants, increased use of smartphones and automation of routine tasks is enabling Natural Language Processing (NLP) to be an essential part of our lives. Artificial Intelligence (AI) powered tools and systems have made significant advancements in NLP technology. From sending a message to talking with Siri or Alexa, we communicate daily with machines. Some common uses of NLP include predictive texting when we do a Google search and grammar and spell check, when we are using Microsoft Word. Both are considered as early usage of NLP to communicate with machines.
Defining Natural Language Processing (NLP):
NLP is the language component of AI. It involves analyzing and understanding human speech and text. NLP aims to bridge the gap between human communication pattern and how a computer can understand communication.
NLP dates back to the year 1950 when Alan Turing proposed a simple test (the Turing Test) to find out whether a machine can be intelligent and demonstrate behaviour identical to a human. NLP seems to be the technology that could facilitate communication between humans and machines in the near future as it powers the Google search platform, Facebook Messenger, Amazon search suggestions, and Apple's virtual assistant Siri.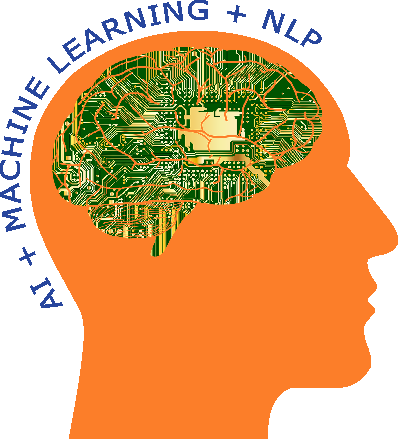 Advanced computational techniques enable NLP to access raw text to extract meaningful data, thus speed up tasks such as ensuring data security through tokenization and parsing, part-of-speech tagging, identifying semantic relationships and language detection. NLP is most commonly used in machine translation and cognitive search.
Technically speaking, AI experts and researchers say that NLP as a comprehensive technology in itself (NLP complete) comprises 3 research areas viz:
Machine Translation

Question & Answering

Summarization
The 7 NLP techniques:
As technology advances, NLP will continue to change the way humans and machines communicate with each other. NLP is driven by the exponential augmentation in data, the increased focus on personalized customer experiences, and the abundance of smart devices. NLP will soon become a reality of daily life. Next time be careful when you speak to your device, it might reveal some information you might not know!