Artificial Intelligence and Machine Learning have changed the way businesses interact with customers. Marketing has always been customer centric and anything that doesn't please your customer or target audience is not saleable in the market. Thus, to keep the marketing efforts on target, make it personalized and maximize customer base, businesses are using AI and ML technologies. They are doing so by collecting online and offline customer data to measure their future actions. All the gathered data allows businesses to target audiences with the appropriate message at the right time through the relevant marketing channel to create a buyer's journey and move them through the marketing funnel. AI and ML in marketing help in analyzing and interpreting customer data leading to more significant conversions. This article talks of 8 best use cases for Machine Learning and AI in marketing.

Companies like Google, Amazon, and Microsoft Azure have launched Machine learning platforms on cloud that have made AI and ML prominent in recent years. AI was already there, and we didn't notice it. The 'Spam' folder our email carries is an excellent example of using AI. Gmail identifies specific/selected words to filter out spam emails. Another example is automatic tagging or image recognition technique used by Facebook that recognizes 'Photos' or 'Face' in the social media platform.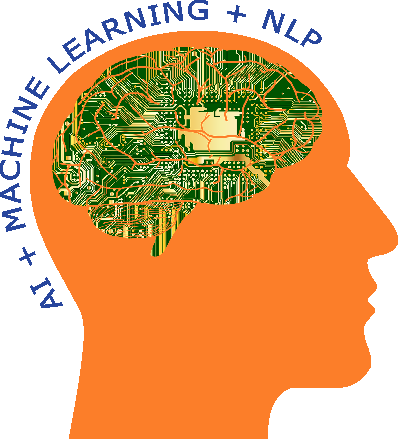 Marketers are alert more than ever before. They are marking customer's every step and designing marketing activities around them. They are listening to what customers say, they are seeing what customers see and speaking what customer speak on the various channels and using the most modern technologies like AI and ML.
Some key benefits of AI and ML in Marketing:
Identifies Buyer's Journey: AI and ML use algorithms to understand customer query and try to find out the exact solution that best suits the query. In this process, it seeks to identify the Buyer and tracks his/her path and looks after the entire journey.
Unlimited consumption of Data: ML unknowingly captures unlimited data that can be used to review and modify marketing activities and build new effective strategies based on customer requirements and behavioral patterns.
Predicts Customer Behavior: Every business has internal systems that collect customer data point that help them understand how the customer perceives their brand. AI helps in predicting the future actions of the customer based on the past data collected. It forecasts customer behavior and predicts if he/she will stay or leave. It even predicts how a customer reacts to new trends or events based on historical data.
Streamlines Marketing Campaigns: AI helps in streamlining the marketing activities as it understands which marketing channels work best for the company, and that increases the overall customer base.
Better Customer Retention Activities: When a lead becomes a customer, the marketing activities should focus on retaining them by offering more specific services that keep them loyal to your brand. And AI does precisely this by understanding the customer touch points well and delivering the results.
Top 8 Uses cases for ML and AI in Marketing:
AI and ML help marketers in knowing what type of content, through which channel and when to send to the customers. Every customer has personal tastes and choices. And, remembering customer preferences has become easy with the help of AI and ML. All these use cases make AI and ML one of the most significant digital innovations produced by mankind. The traditional tasks that were carried out by humans can now be automated using AI and ML algorithms that help in carrying out evidence-based actions.
Now business can build a base of a loyal audience that trusts your brand and will return to purchase more products and services. Hyper-Personalization has become an essential aspect of marketing without which it will be difficult for a marketer to reach the customer. As a result, start investing in AI and ML today; otherwise you may lose a customer the very next minute!