Increasing demand for automated services, intelligent responses, smarter solutions and rapid data analysis have paved way for Artificial Intelligence to be a part of every business sector. Customers today get personally involved in the entire buying process. They want the right product at the right time. With multiple options and sellers, customers can easily leave switch sellers. To help in retaining customers, AI allows marketers to create personal experiences by identifying customer needs, segregating them and giving them appropriate options to choose from. This will also allow marketers to attract new customers and generate more leads because by using AI-enabled tools marketers can now push the right content to the right customer at the right time.
What is Market Segmentation or Customer Segmentation?


It is the process of categorizing large volumes of customers/consumers into different groups. The customers who are grouped together show some similar characteristics like gender, preferences, age, location, ethnicity etc. This grouped data is further used to send targeted marketing campaigns through personalized messaging. Artificial Intelligence further helps in dividing these groups into individual buying personas depending upon past behaviors of the customers.

This means by knowing the customer better, marketers can send more relevant messages to the customer, which in turn increases the response rates and overall profits. Personalized messaging gives the buyer a personal touch as he/she thinks that the product is being specifically sold to him/her and feels like buying it.
Increased market share for specific products as marketers focus specifically on these products
More revenue as marketers can up-sell and cross-sell through segmented market
Allows better understanding of the customer - which means marketers are closer to them and can reach them directly
Increased ROI on the marketing campaigns as marketers can target the right customer, with right choices and at the right time
There is no intervention of human bias as automated campaigns target right groups and do not work on any pre-assumptions
AI helps in finding the hidden patterns in the customer data that a human marketer can't find
Customer choices change every day and with time the market segments also change. AI keeps track of the changing markets and automatically updates the segments in the system
Highly scalable and a higher level of personalization can be done with different number & size of the segments
Market Segmentation is an important element of the market strategy that allows marketers to design campaigns that meet their customer needs. Need-based segmentation helps in utilizing resources efficiently and to create new normal in the product development process.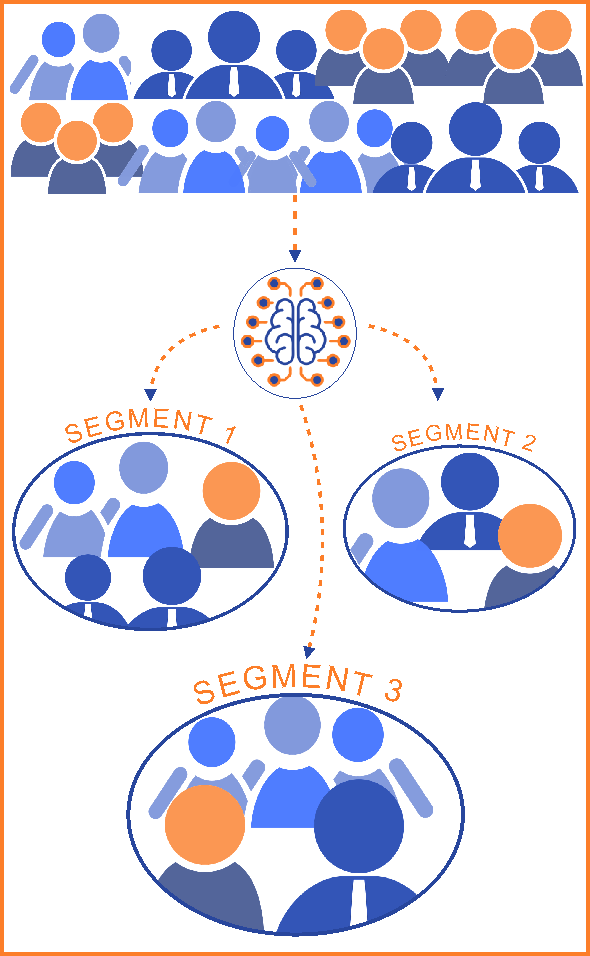 AI helps in segmenting the customers at micro-level where one segment can be a single individual. Marketers can target each segment and send the customized messages by automatically adjusting the marketing campaigns using AI tools.
For example: AI can help in editing the individual variables like, email headlines, subject line, colors of the image, call-to-actions, time of delivery, and a personalized message of a marketing campaign. By doing so and using other combinations of the variables it helps marketers to send targeted campaigns to specific segments. The effectiveness of the campaigns or messages can be measured by the customer behavior and responses and can be again customized in real-time for next customer.
Salesforce Pardot and Adobe Marketo offer AI-driven tools for large businesses to help in collection and segmentation of data.
Concured, NewsCred, and Turtl are AI-driven Content marketing platforms that help marketers to segment customers, manage content and allow them to target campaigns based on content preferred by the customers. This way marketer can send right content through right channels which is optimized to get the best ROI.
Some options that can be used to segment content are:

Source of traffic (from email campaigns, websites, social media pages, paid ads etc.)

Customer type – New or Old or returning

Purchase behavior history

Interests & Preferences

Location

Demographics

Search terms

Time spent on the site

Website engagement

Content viewed

Device used (mobile, tab or Desktop)

Average Order amount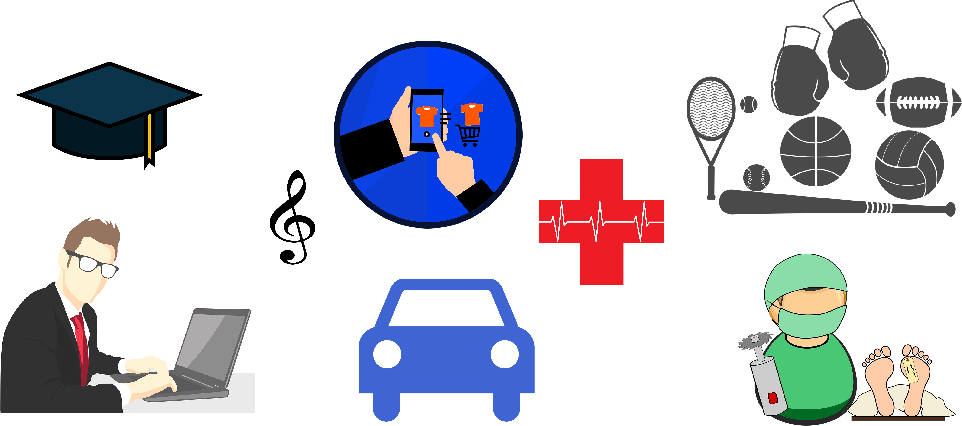 Customer segmentation can be more refined depending on what they need and the information they provide that matches with your business goals. You may not get the above information in one go. You will even have to connect your systems with tools that help in gathering all the above information and manage all the data. AI does all the above automatically and with zero errors without any human intervention.
In the process of customer segmentation AI helps in answering 5 Ws:
WHOM to target

WHAT message or content to be shared

WHEN to be shared

WHICH is the best channel to be used?

WILL the segmentation yield the expected ROI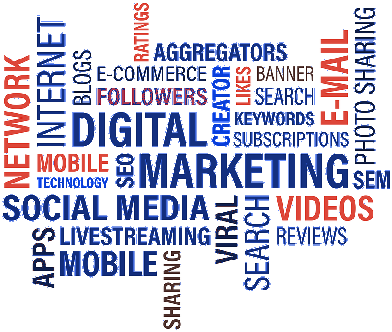 AI-powered tools help you to determine your customer base through its predictive segmentation process. It allows marketers to take actions on grouped predictive features identified for each segment. These actions are based on historical data and real-time behaviors of the customers. By using the predictive segmentation marketers can define goals and AI algorithms search for the best customer to target, based on the desired goal.
According to a Benchmark study done by Blueshift – By using AI-powered Predictive audiences, there is a 28% lift in conversion events such as orders, subscriptions and form fill. And there is also a chance that high propensity users convert 5X more than low propensity users. AI helps marketers in engaging with right audiences and allows them to run more proactive campaigns that drive better ROI rather than reactive ones.
AI helps achieve a 360 degree customer segmentation approach and real-time data input to keep customers updated with latest trends that suit their needs. Effective customer segmentation helps in treating each customer individually because "one size fits all" doesn't actually work. Using AI, marketers can create strategies that align with customer needs and business goals that help them to create more personal connections with customers.