Artificial Intelligence or AI is spreading across organizations from assorted industry verticals – as it has the ability to store large volumes of data, interpret unstructured data and offers human-like services through chatbots.
AI applications like conversational agents, chatbots and virtual assistants that implement natural language interface are increasingly helping the sales teams in not only enhancing productivity and improving customer service, but also helping the sales personnel in getting trained effectively. In a Salesforce.com's study, "64% of marketers said that AI has improved marketing efficiency and 57% of marketers believe that AI allows creating one-to-one marketing across several touch points".
AI helps sales personnel generate and focus on high-quality leads, gain better customer-insights, understand customer preferences and find opportunities to partner with other selling channels to up-sell, cross-sell and create a better sales environment. All this means higher productivity and higher sales.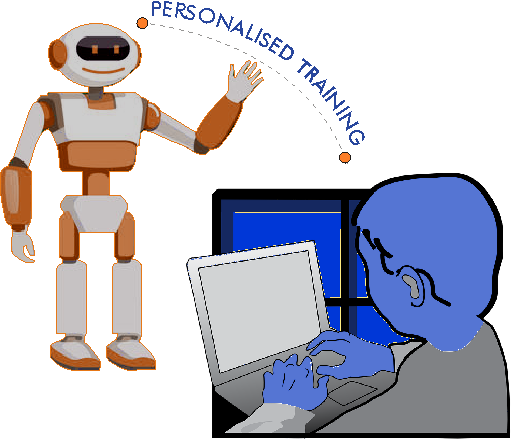 AI applications built using Natural Language Interface (NLI) helps in creating personalized learning experiences – as AI helps in gathering insights from huge volumes of employee data supported by deep learning and analysis. This allows for a deeper understanding of the learner's behavior through predictive analytics, which further helps an organization's learning & development or training teams to curate content that is smart, intuitive, adaptive, and responsive to offer a personalized learner's journey. Thus, AI will transform the way salespeople will learn about selling and marketing related activities.
AI chatbots or conversational agents that are built using natural language interface automatically deliver volumes of information related to what a learner has to learn. Example: If an employee is planning to attend a sales meeting and the company's internal chatbot suggests a micro-learning video about how to impress the client in first meet along with the link to the client's website and a small snippet of an in-house meeting, wouldn't it be a great value addition for the employee in cracking the deal? It surely will.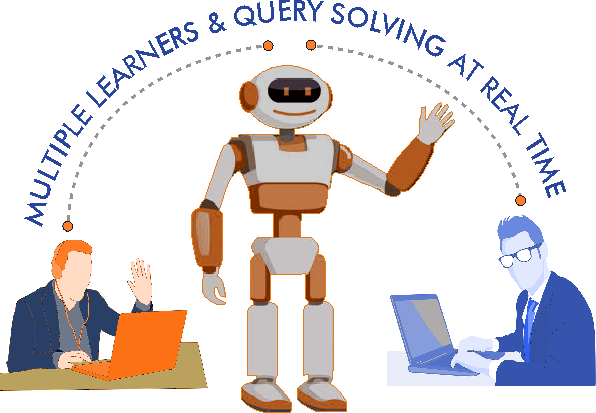 Natural Language Processing or NLP (AI that deals with language) allows for real-time questioning, where employees can upload a question or a query with just one click and the chatbot/app that implements natural language interface/e-learning platform with integrated virtual assistant can instantly provide an the answer. Quick learning is possible with chatbots built using natural language interface. These chatbots can even provide counseling and guidance to the employees who enroll into a certain subject or an online course. AI-powered e-learning tools will deliver more specific resources according to the learner's capacity and interest.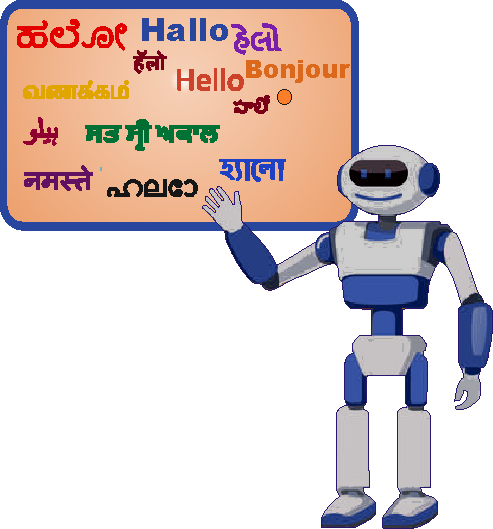 NLP focuses on native-language based learning. NLP based applications have the ability to listen and learn the specific language in full sentence format and learn to speak when he/she interacts with the e-learning platform. A learner can learn the course in his/her native language. The system can store sound modulations, different pronunciations, and multiple languages.
NLP facilitates faster learning with more agile processes without compromising on the quality. AI makes the conversation easy through its streamlined workflows that give employees an enriched learning experience, allowing them to develop new skills, avoid errors and spend more time on tasks that add value.
NLP-based selling helps sales teams to automate the process and allows them to offer better customer service. Salespeople will need to develop Machine Intelligence so that they can easily understand automation and work efficiently. The human touch or human-like need to focus more on shaping strategies, managing exceptions will also help salespeople to manage complex outdoor relationships like vendors, partners, and customers. Salespeople need to create protocols to help chatbots in understanding the customer queries and build an automated escalation process to provide effective customer service.
NLP helps in integrating data from several sources and brings it under one roof. AI-based systems usually handle large volumes of both structured data (like demographics, preferences, purchase history, etc.) and unstructured data (like words & phrases from the emails sent, audio messages). AI also helps in predicting the missing values in the data and also identifies errors. Thus, salespeople will have clear information in advance allowing them to save time on data segregation.
NLP helps salespeople in effectively understanding the market, competitors, product value and customers. Using AI-based systems salespeople now know whom to call, when to call, how to find the right leaders and how to approach them. Salespeople now know the latest market trends and which is the best channel that could be used to reach their audiences.
By using NLP, sales teams can be trained to effectively identify potential prospects and extract valuable information from them to provide future insights in designing better sales campaigns.